Ground Penetrating Radar
Forensic Investigation & Tunnel Mapping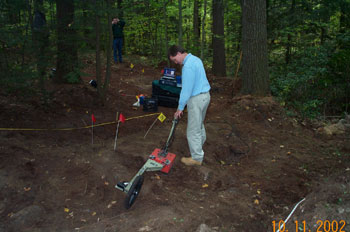 | | |
| --- | --- |
| Locate buried bodies | Locate graves |
Ben Cleary has worked closely with Massachusetts & New Hampshire State Police in major homicide cases. We use GPR to help locate disturbances in the soil which may be where bodies are buried.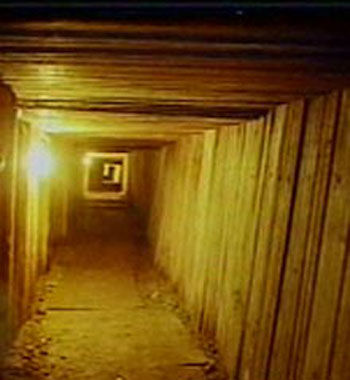 Photo of the cross-border tunnel
*U.S. Drug Enforcement Agency photo
GPR PS Inc. can use GPR to locate tunnels in the ground. Tunnels like this one in Washington State can be located with GPR.