GPR Professional Services Inc.
Training
Ask any successful service company what the most important aspect of their success is...and they will tell you training. The most critical piece to any successful service company is personnel. Companies who employ the most skillful operators are typically the most successful.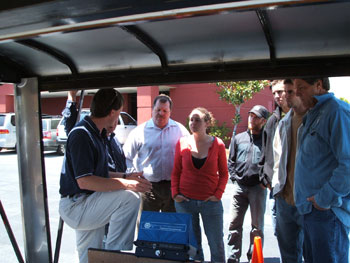 GPR Professional Services Inc has been training GPR customers the basic "principles of Ground Penetrating Radar" for ten years. GPR PS Inc. can help new GPR operators learn the basics of GPR scanning.
GPR PS Inc. offers advanced GPR training in application-specific areas such as: Concrete Inspection, Concrete NDT, and GPR vs. Concrete X-Ray.
Should you have a new operator, someone who needs a refresher GPR course, or operators who wish to expand their current knowledge base, GPR Professional Services Inc can help your operators become more proficient. This is the most important investment you can make in your business.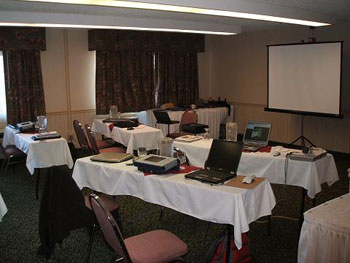 Photo Courtesy of GSSI
Types of GPR Classes Offered
GPR Basic Principals
Basic Concrete Scanning
Advanced Concrete Scanning
Basic & Advanced 2D & 3D Imaging
Basic Utility Locating
Advanced Utility Locating
Basic Bridge Deck Mapping (Future)
Basic Layout & Marking Techniques
Advanced Bridge Deck Deterioration Mapping (Future)
GPR Scanning Layout