About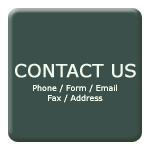 Quick Links

Testimonial
"Ben Cleary has helped us with many ground penetrating radar jobs. He has demonstrated his extensive GPR knowledge on countless occasions. Ben has helped with job costing and feasibility consulting which make him an invaluable asset".

- Dave Marchetti - Mass Water Resource Authority (MWRA).
Where We Work
GPR Professional Services Inc has conducted over 100,000 GPR scans on projects across North America.

GPR Professional Services Inc. are available throughout the USA and Canada.
Where ever your project is, GPRPS Inc. can accommodate your project and supply reliable professional services work.
Feature Projects
Logan International Airport: Locate Grade Beams and Locate Rebar
NFC Football Stadium: Expansion joint concrete assessment
Walt Disney - Animal Kingdom: Locate broken water pipe
Fermi National Accelerator: Locate Conduit in Concrete with 3D Imagining
Universities
Airports
Harvard University
Logan International
Boston College
Bradley International
West Point NY
Denver International
University of Vermont
Newark Liberty International
Mass Institute of Technology
JFK International
University of New Hampshire
TF Greene International
NY Institute of Technology
LaGuardia International
Endicott College
Bangor International
University of Vermont
Nantucket Memorial
Dartmouth University
Boston University
Hospitals - (sample list)
Industrial / Plants
NE Baptist Hospital
Water Treatment Facility
Tuffs Medical Center
Mass Water Treatment Auth
Portsmouth Medical Center
TJX Distrubution Facility
Beverly Hospital
Ballard Materials Facilities
Boston Medical Center
Casinos
State Agencies

Foxwoods - Massachusetts
Massachusetts DOT
Rio Resort and Casino - Vegas
Rhode Island DOT
Casino Windsor - Canada
New York DOT

Maine DOT

Washington State DOT

US Military

Mass Dept. of Education

NY Dept. of Education

Hanscom AFB

Mass Port

Groton Navey Base

MWRA

Natric Army Labs

Peas Army Base

Otis AFB

GPR Professional Services Inc

Portsmouth Navy Yard

"The
"Experts in Ground Penetrating Radar"

Fort Drum

FT Meade

FT Dix