About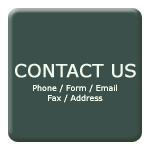 Quick Links

Testimonial
"Ben Cleary has helped us with many ground penetrating radar jobs. He has demonstrated his extensive GPR knowledge on countless occasions. Ben has helped with job costing and feasibility consulting which make him an invaluable asset".

- Dave Marchetti - Mass Water Resource Authority (MWRA).
Project List
Recent Projects


Ø

Avalon Bay Apartments

–

Concrete Pre-stressed tension cable scanning



Ø

Harvard

–

Concrete Inspection & Underground utility engineering

Ø

Boston College

– Marble floor inspection to locate conduit



Ø

NFC Football Stadium

– Expansion joint concrete assessment



Ø

Tuffs Medical Center

–

Concrete Precast wall panel scanning



Ø

Logan International Airport -

Locate grade beam rebar

Ø
NY Department of Transportation
– Concrete Rebar

Assessment
Ø

TJX Corporation

– Electrical Conduit Locating in Concrete

Ø
Endicott College
– Underground Utility

Locate
Ø
Bradley International Airport
CT – Underground Utility

Locate
Ø
Toyota VT
– Radiant Heat Locating
Ø
NS Medical Center –
Concrete Scanning
Ø
Corning ME –
Concrete Silo Inspection
Ø
Madberry Water Treatment Plant –
Site Survey
Ø
Olympia Construction –
Underground Tank Locate
GPR Professional Services was called in to locate possible underground storage tanks (UST). A bi-direction scanning process was initiated. "Using GPR scanning is a common way to locate these tanks", said Ben Cleary President of GPR professional Services Inc.
"We are very happy with the tank locating services GPR provided us. They were efficient and professional. We will certainly use them again", said Michael Trombetta senior superintendent of Olympia Construction.

OTHER PROJECTS

Animal Kingdom—Walt Disney
The Walt Disney Company had a problem at the new Animal Kingdom Park. They had a large diameter pipe that was leaking beneath the ground. After consulting with the project engineer, it was determined that ground penetrating radarmay might help locate the broken pipe.
Ben Cleary located the broken pipe using ground penetrating radar.

Photo Courtesy of GSSI
Marriot Hotel—Tucson
The general contractor building the new Marriott Hotel in Tucson had a pipe come up inside an interior wall. The pipe needed to piped through the outside wall. Ben Cleary showed the contractor how GPR could be used the scan the wall for a clear place to core. The result, an 8 inch hole was drilled without hitting rebar.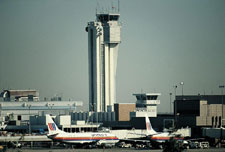 Denver International Airport
A quality control issue had come into question at Denver International Airport. The 1.5 steel dowels put in the runways to lock the 20x20' concrete slabs together were questioned. Ground Penetrating Radar was used to locate the steel dowels to make sure they were placed in the proper position.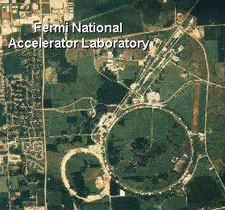 Fermi National Accelerator Laboratories , Batavia, IL
The department of Energy tracks all accidents at their facilities closely. When a high voltage line get cut and someone get hurt, the DOE stands to take corrective measures to prevent that from happening again.

At Fermi National Accelerator, the place where they can split an atom, they were in the middle of plant maintenance when a conduit was cut. This stopped work immediately and a solution had to be found.

Ben Cleary was asked to provide GPR consulting and application specific product demonstrations outlining the practical applications of ground penetrating radar. They plant personnel were very impressed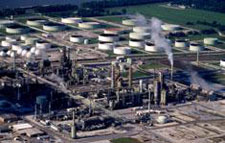 Dominion Power, Rhode Island
Dominion Power needed to locate some buried utilities in the soil and also needed to locate rebar in a concrete slab. Horton construction called Been Cleary to help demonstrate the use of GPR at the Dominion site.

Ben Cleary, an expert in GPR, showed how to locate pipes and the ground. He showed where pipes were located in a trench 4 feet below the surface. Next, Cleary went into the plant and exhibited the uses of GPR inside a plant. Locating structural steel or voids beneath the concrete proved that GPR could be a valuable asset.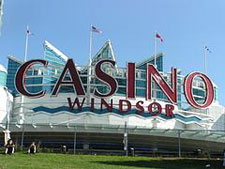 Casino Windsor, Windsor Ontario Canada
Hundreds of slot machines were being replaced over a two years period at Casino Windsor. Every time a new machine was to be put in place, new holes had to be drilled into the concrete floor.

The Problem was that the floor was filled with conduit and fiber-optic lines that could not be cut or drilled into because that could cause a massive loss of data. This may have the potential for shutting down the casino which could cost the casino millions of dollars.

Ben Cleary came in to demonstrate the use of ground penetrating radar. Cleary showed how GPR could locate rebar, locate conduit and locate fiber-optic lines inside concrete. After a successful demonstration the casino management was impressed with the capabilities and they bought a GPR.